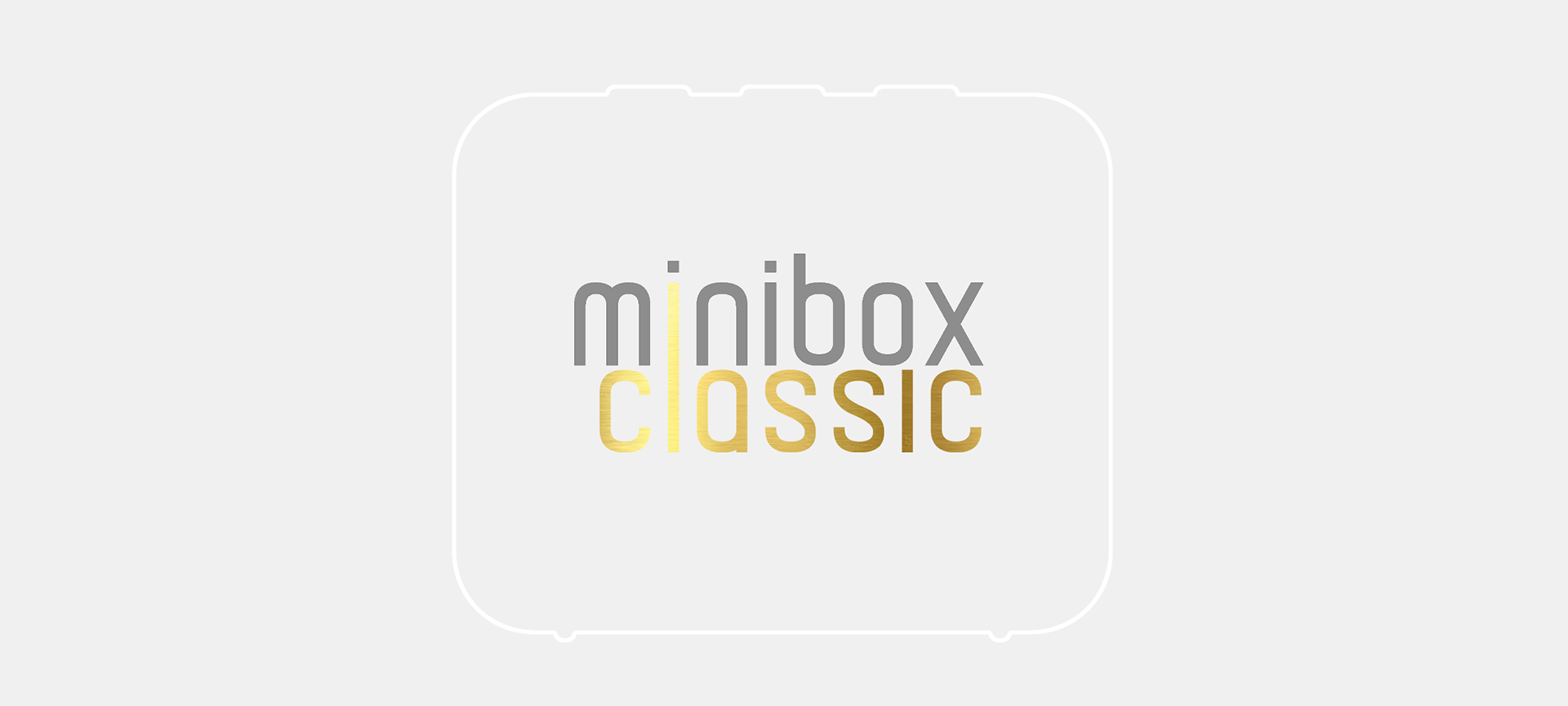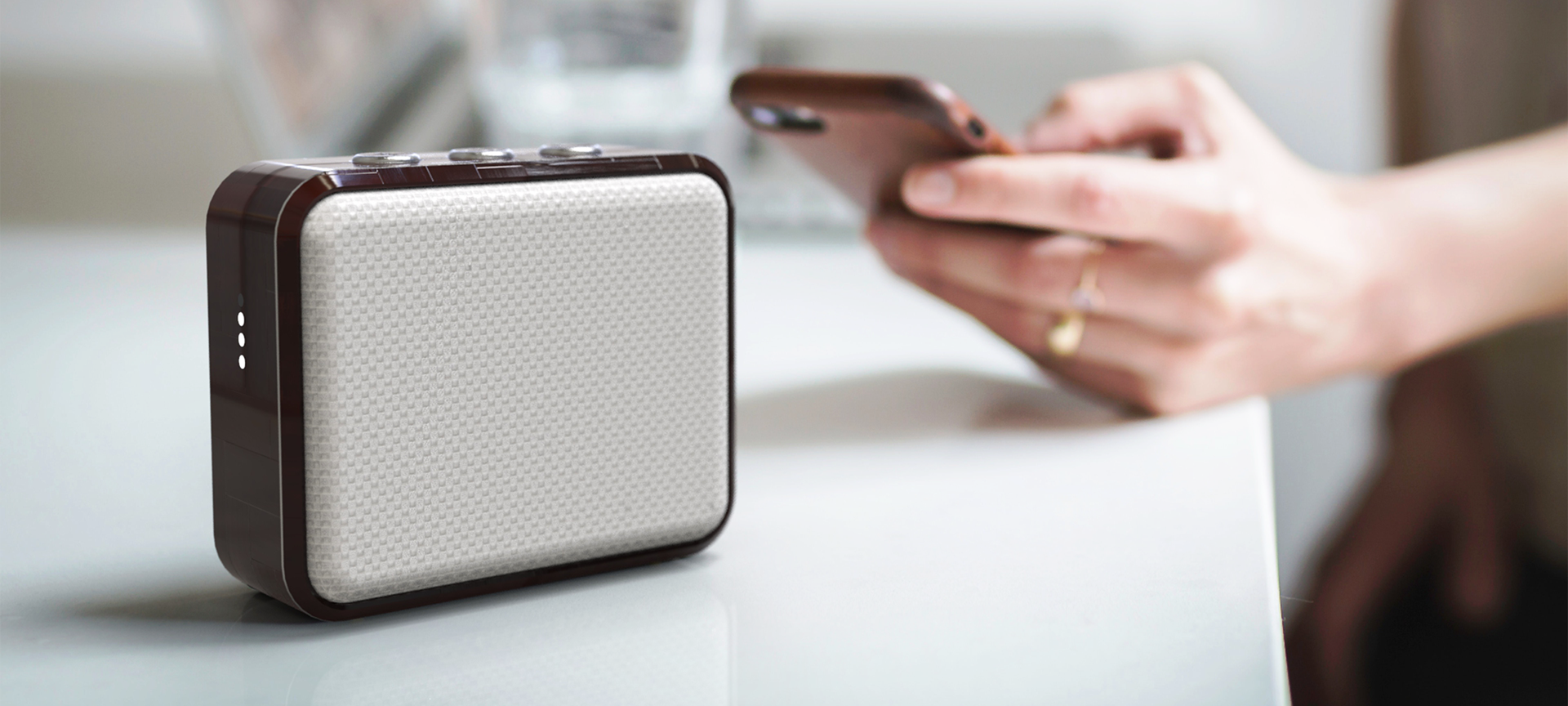 Minibox Classic

is a small, portable speaker for your work desk.

With clean and minimalist design, It can easily match any workspace,
without taking up much space.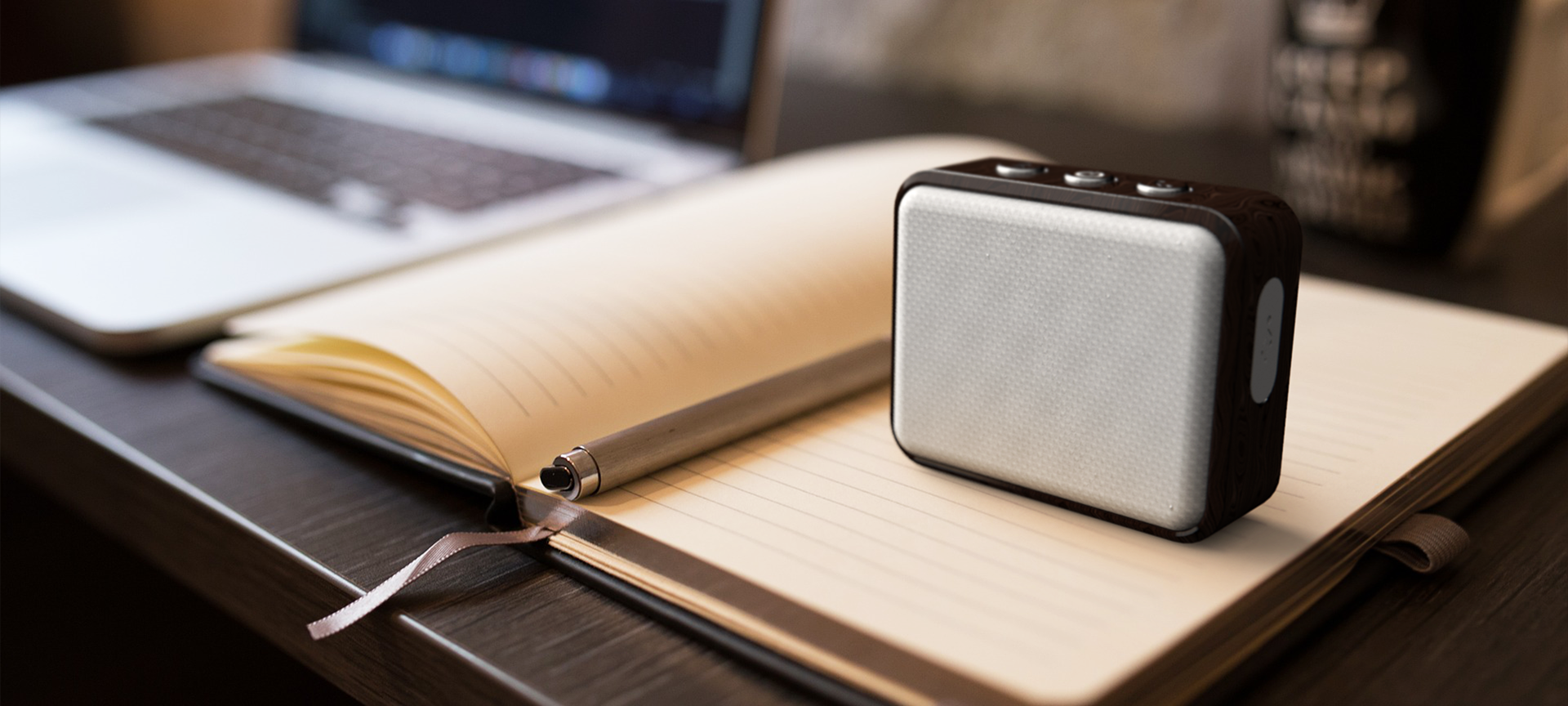 Minibox Classic

is waterproof with the charging port and 3.5 mm input jack tucked under a silicone cover on one side. The other side has LEDs for battery indicator.